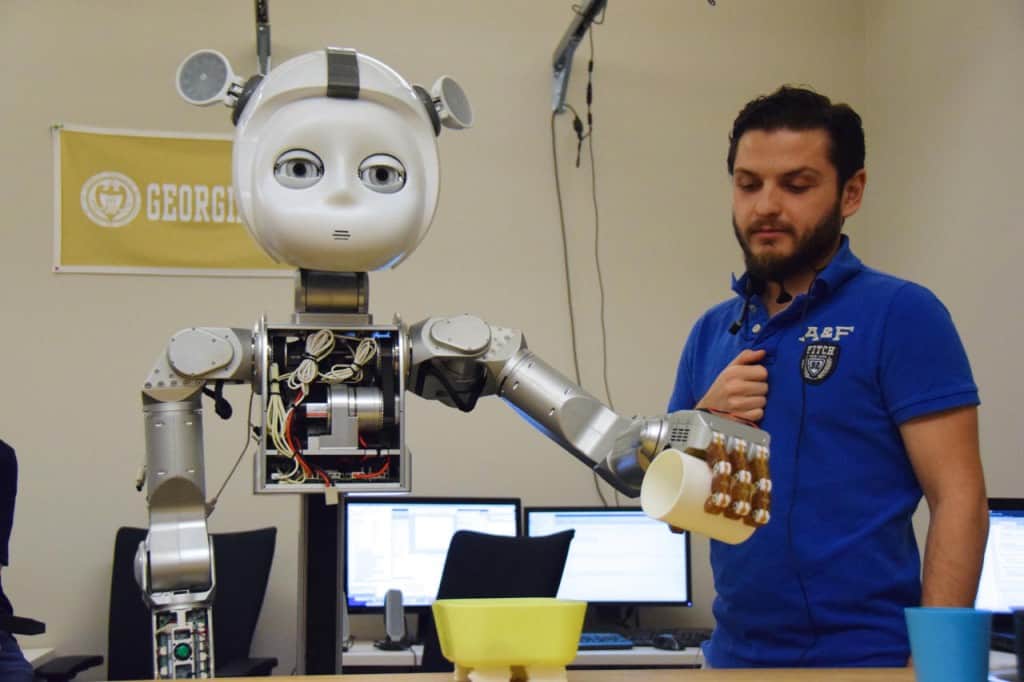 TATA ClassEdge, a provider of innovative technology based learning solutions for schools and YES BANK, India's fourth largest private sector Bank, partner with FIRST Global to encourage and mentor students from India, participating in the FIRST (For Inspiration and Recognition of Science and Technology) Global Robotics Olympiad at Washington, D.C. from 16 – 18 July.
First Global is organizing an annual 'Olympics' style robotics competition, aimed at generating interest in STEM (Science, Technology, Engineering and Mathematics) among youth from 160 countries. This competition was chiefly organized in North America and this is the first year when participation has been opened to other countries, India being one of the 160 participating countries. The idea behind organizing this competition is to drive youth to innovate and create technology led solutions for Global social issues such as access to safe and clean drinking water.
Team India is represented by seven enthusiastic students from schools such as Jamnabai Narsee School, Dhirubhai Ambani International School, Utpal Shanghvi School, Oberoi International School and Ecole Mondiale World School. The team was shortlisted from over 100 applications received.
Commenting on the partnership, Rana Kapoor, Managing Director and CEO, YES BANK, said, "As we build an innovation and technology led economy of the future, it is crucial for us to invest in STEM learning among our nation's youth. At YES BANK, we have taken the lead in adopting the A.R.T. (Alliances, Relationships, Technology) approach, by co-creating innovative solutions with technology companies. We are certain that such youth centric initiatives will go a long way in creating awareness on pertinent social issues such as access to clean water while also building an enabling environment to develop the future leaders of our nation."
Nirav Khambhati, CEO of Tata ClassEdge, supporting this initiative said, "We are happy to be associated with the FIRST Global Robotics Olympics which is being held for the first time across countries. It is an excellent platform to inspire students to learn, think, imagine and use technology creatively. The Olympics will not only boost their confidence but also provide an opportunity to meet bright youngsters from all over the world."
Gagan Goyal, India team President, said, "This is a great platform for students to showcase not just their talent and creativity, but it puts India on the global STEM leadership map over the next decade, or even more! We are grateful to the support we have received from leading corporate houses like Tata Sons, Tata ClassEdge, YES Bank and Infosys in making a dream come true for our bright young minds".
Team India: Rahesh, Team Captain (youngest team member); Aadiv Shah, Team Spokesperson; Harsh Bhatt, Alliance Strategist; Vatsin, Alliance Analyst; Adhyyan, Robot Tactician; Tejas, Robot Controller and Raghav, Robot Driver.
The mission of FIRST Global is to inspire science and technology leadership and innovation in youth globally in order to increase understanding, impress upon the importance of cooperation, address the world's most pressing issues, and improve the quality of life for all. The FIRST Global Challenge this year will address the theme 'Provide Access to Clean Water'.
Source: DQINDIA Online
Published: July 10, 2017